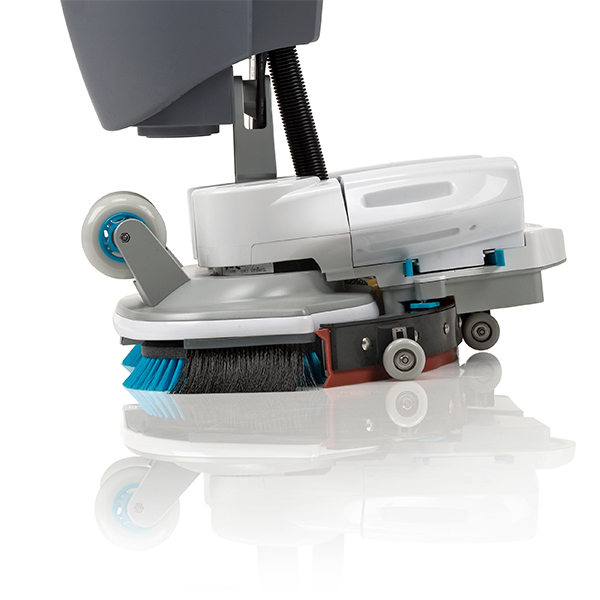 Hard to reach cleaning
Low profile deck
With a low profile deck of only 7 cm you can clean around and underneath objects, just like a mop. With over 350 RPM and 32 kg of brush pressure, the i-mop cleans efficiently and thoroughly. The i-mop cleans over 1,800 m2 per hour, which is 10 times faster than conventional mopping for greater productivity.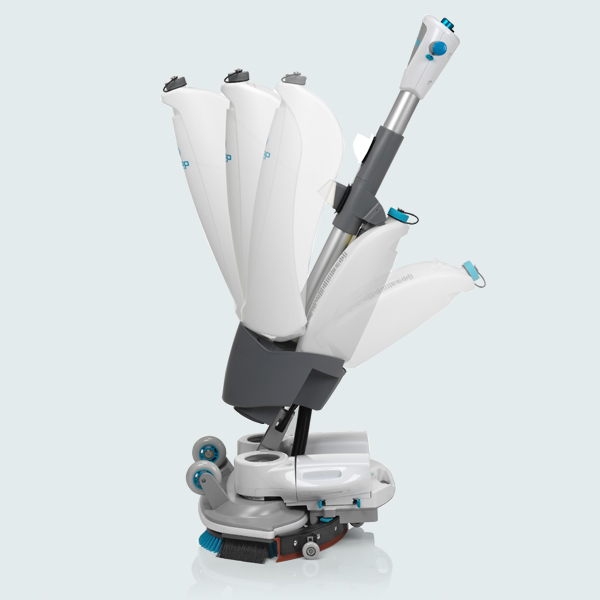 Solution tank
Click on & click off!
Fill, refill and empty the machine easily. No longer bound to installed filling stations, get your water from a sink in a pinch. Switching between chemicals in a matter of seconds by clicking on a different solution tank. You will be surprised by how water efficient the i-mop is. Good things do come in smaller packages.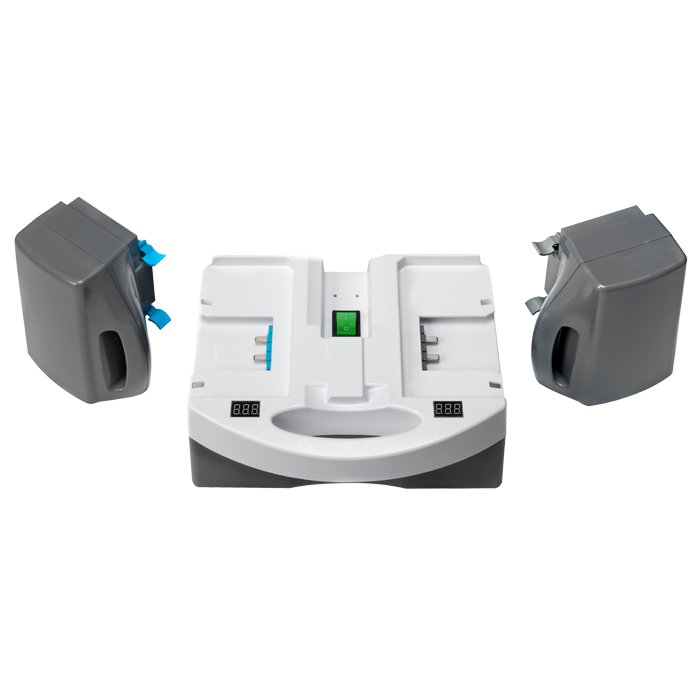 Battery operated
Quick exchange i-power battery
The i-mop is capable of running 24 hours a day/7 days a week with extra rechargeable battery packs that can be switched out. Unlike a typical auto scrubber, the i-power battery pops in and out easily and can be done on the fly. A battery pack runs for about one hour and recharges in about one hour. This means that when one battery is in use, the other one is charging.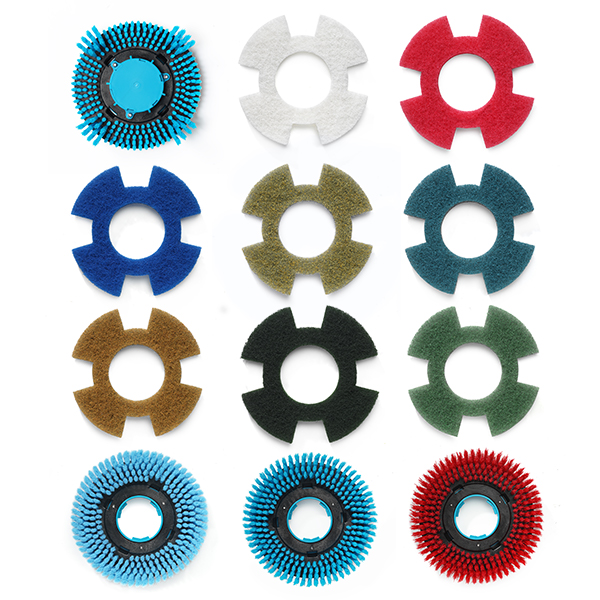 Brushes & pads
Depending on what type of floor surface you are trying to clean and what type of dirt or debris you are trying to remove you can choose out of our wide range of pads and brushes. The i-mop pads come in a variety of textures easily recognized by their colors. The pads are divided in the categories for regular, daily and intense usage. The brushes range from soft to aggressive bristles and can even be used outside or extremely dirty places.
Technical specifications
| | | | |
| --- | --- | --- | --- |
| Application | indoor | Clean water tank | 5 l |
| Performance | 1200 - 1800 m2 per hour | Recovery tank | 5 to 8 max l |
| Brush speed | 350 rpm | Battery pack | 25.2V - 14 Ah lithium |
| Brush pressure | 32 Kg | Material | PP, Aluminum alloy |
| Operation width | 62 cm | Power source | 2 i-power battery |
| Size machine (L x W x H) | 43 x 69 x 124 cm | Run time | 60 min |
| Weight without battery | 21 Kg | Charger | 110-240 V - 50/60 Hz |
Want to know more about the i-mop XXL?

Book your demo