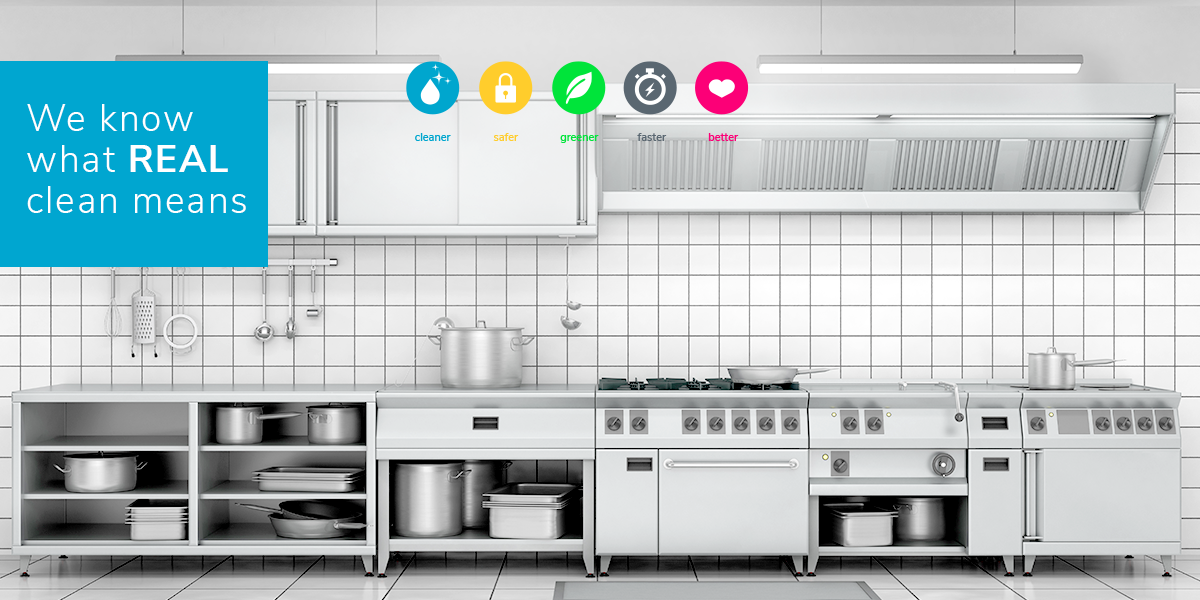 Restaurant cleaning services
For a good restaurant to be a great restaurant, you'll need a spotless kitchen, a nice atmosphere and a clean dining area. Proper cleaning and sanitation are key to the health and safety of your customers and employees. After all, because your business is food, clean surfaces are a necessity to prevent contamination.
Protect your customers and employees from slipping
Restaurant are inherent to a greasy environment that can create slippery floors. Around the clock traffic with harsh weather, and spills pose additional slip and fall hazards. Cleaning floors in the kitchen and the customer area quickly is key to preventing slip-and-fall accidents. i-mop quickly cleans and recaptures solution, typically leaving floors clean, dry (as measured by standardized slip testing), and safe within seconds. Using the i-mop in combination with our slip alert can save you time, money and help you prevent any slip accidents and serious injuries.
Deep cleaning
When working with food, a lack of hygiene can contaminate food with germs and bacteria. This is simply not an option for a restaurant, and on top of that, bad hygiene can ruin any customer's experience. Keeping the kitchen clean is essential for a successful restaurant. The floor is one of the most important areas to concentrate on. Gravity ensures that contaminates grease and residue of other cleaning activity will end up on the floor. the i-mop uses clean water on every surface, vacuums up the dirty solution, removes 4X as much soil as a mop and applies powerful mechanical action that even cleans grease buildup and grout lines. ATP testing confirms that i-mop's twin counter-rotating brushes deep scrub for 90% cleaner surfaces compared to conventional mopping. The hard surfaces in a kitchen are common places for bacteria and germs to live. Little corners and cracks can easily trap food and excess water. This is a perfect environment for bacteria to grow. The i-scrub and i-fibre family are perfect for cleaning these areas. These tools can also be used for the customer area and the restrooms. Our tools are HACCP color-coded in order to prevent cross-contamination.